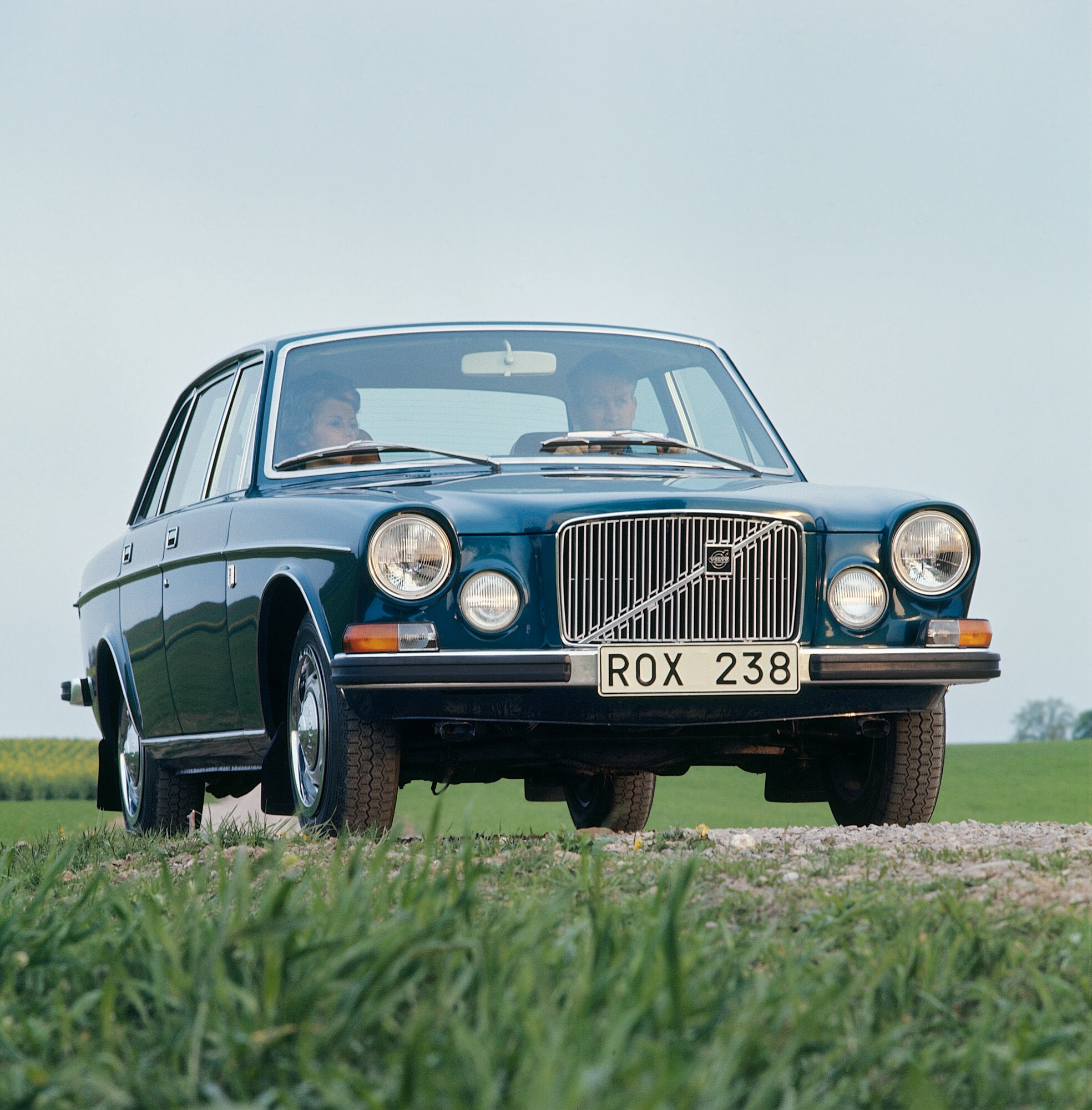 --My very first experience riding in and driving a Volvo was in high school. The car, a 164, belonged to a friend who would often ferry a gang of us to various local haunts. It was a sturdy beast. It would accommodate five of us reasonably. There was a certain erudite coolness about the car. That probably spoke to us: we were very nerdy. The car was no cream puff. It looked ok, but the six cylinder engine suffered from low oil pressure and the suspension wasn't too happy when carrying all of us around, especially in the way it was driven.
My next turn in a Volvo took place a decade later during a vacation in France. My wife, Susan, and I, along with Susan's grandmother, did a bit of a tour starting in Paris, circling through the Loire and as far out as Anger, and then looped back to Paris via Mans. Renting a car is always an adventure. In the 1980s and 1990s, we travelled to France often and were always well served by Europcar. Rarely did we get the actual car we reserved, though that was never a problem. Not really knowing was sort of fun.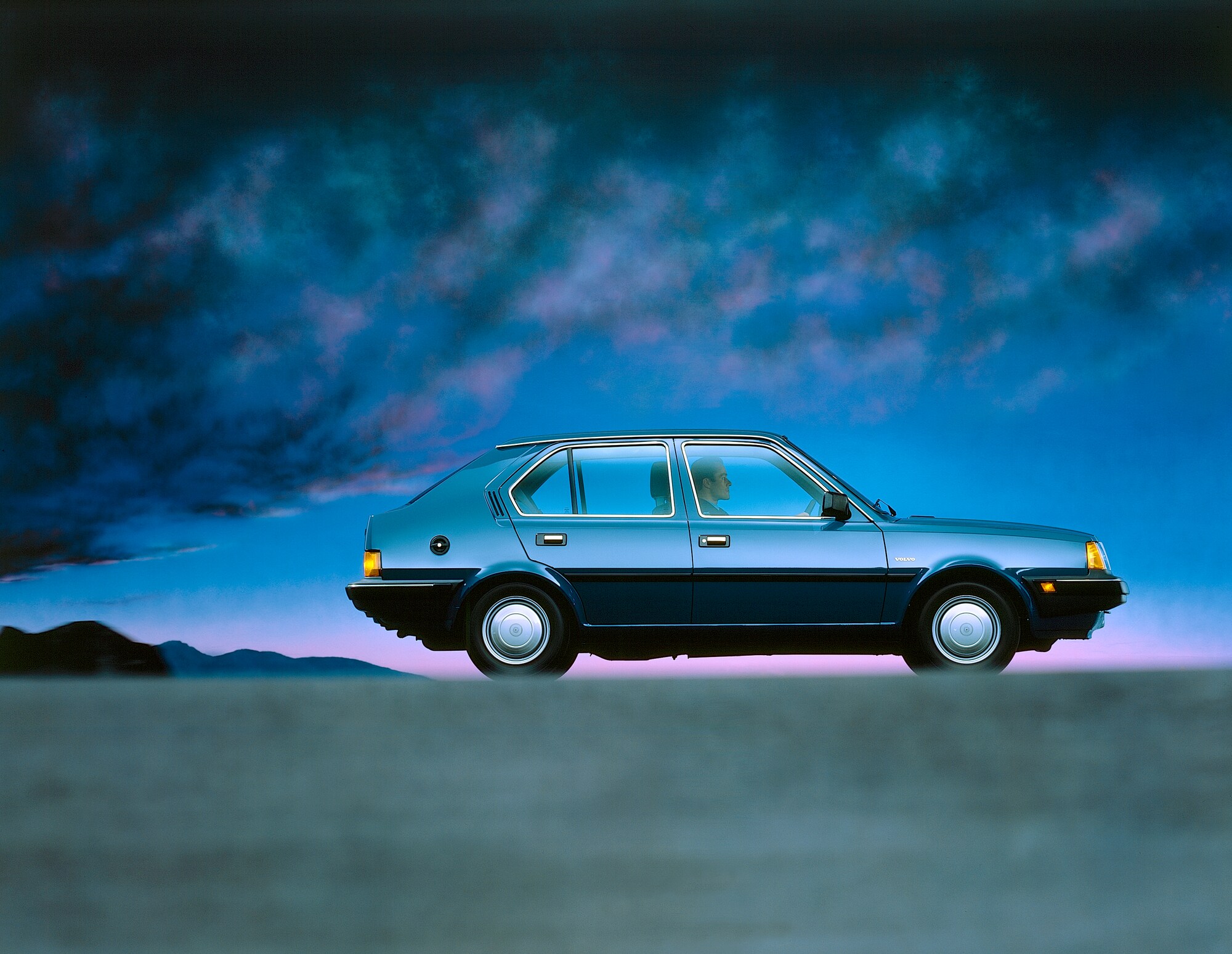 On this particular trip, in, I believe, 1987, our rental was the Volvo 340 DL. It is likely, unless you are from Europe (or elsewhere where this may have been sold), that you have ever encountered a 340: it was never imported to the US. This was a small car, rear drive, meant to fit below to 240 in the product line. It was built in the Netherlands and had its roots in DAF. It would somewhat correlate to the S40 of the 2000s. Hence, this was my first time driving a Volvo every day and logging some considerable time and mileage in one. The car was small, but in appropriate way for a European setting. While the back seat did not have great room, my grandmother-in-law was of sufficiently diminutive stature that she was perfectly comfortable. The hatch-trunk area was plenty large. Overall, the car was a bit homely, but in a practical way. The interior materials, fit and finish were quite good, and the design, while clunky, seemed a bit more upscale than some other cars of its day. The seats were first class, and perfect for touring.
There was no particular joy that came from driving the 340. The handling was OK. The acceleration was casual. Nothing was really charming about the car, other than it seemed to have a lot of Volvo sturdy sensibility about it. In the drag races which characterized maneuvering through Paris intersections, the 1.4 liter engine and substantial weight encouraged me to yield, always, and perhaps that was a good thing. The engine, a pushrod Renault lump, seemed equally taxed on the highway. The car would go 160 kph, but no more. Overtaking was breathtaking. In a bad way. Downshifting to try and get more surge during a pass just made more noise; it did not make the 340 go any faster.
We did have one issue with the car. The brakes were hideously noisy. As this seemed to get worse during our trip, I called Europcar and inquired about having this looked at. The next town, as I recall, with a Europcar center and garage was Tours and that is where we were directed to go. We pulled the car in, I explained the situation to the service agent, an enthusiastic sort wearing a soiled longish shop coat. I didn't care so much about the noise; I just wanted to be sure we hadn't run out of pad material. The noise was that bad. Sans doute, monsieur, c'est a cause de la poussiere. (Without question, sir, it is because of dust.) He had me drive the car into the shop. It was dark, not especially neat or clean. I think a lot of shops in the 1980s were like this. He rolled out a floor jack, removed the front wheels and had me look. I was satisfied that the pads were OK. In his excited, slightly nervous way, he assured me it was just the dust and he'd take care of it. Back here in the new world, even in the 1980s, if we wanted to clean brakes, we sprayed the components with brake clean solvent. Not my French friend. No, he grabbed the air hose, and before I could run out of the building he blasted a front caliper with air and sent a plume of dust into the chop. No wonder this guy looked so grimy. I was left with that "are you @#$% kidding" sort of feeling. I knew the brakes would still be noisy, but at least I was assured that they were not worn out, and now I had a lung full of brake dust and a hope that Volvo was using asbestos-free linings.
We learned to live with the brake noise, and continued about our tour without incident.
Overall I would classify the 340 as being boring and comfortable. I want to have a bit of fun in my rental cars, so it was perhaps the least favorite of all the cars I ever rented. That, however, doesn't mean that I wouldn't want to own one. Boring, reliable, comfortable, durable and easy to live with (like me) isn't all bad. I salute the 340!